2023.07.05

AFC AsiaCupU-17 Final📣
AFCU-17 Asian Cup Thailand 2023 Final
U-17 Japan vs U-17 Korea
With parents and students of Saltillo
I went to BG Stadium.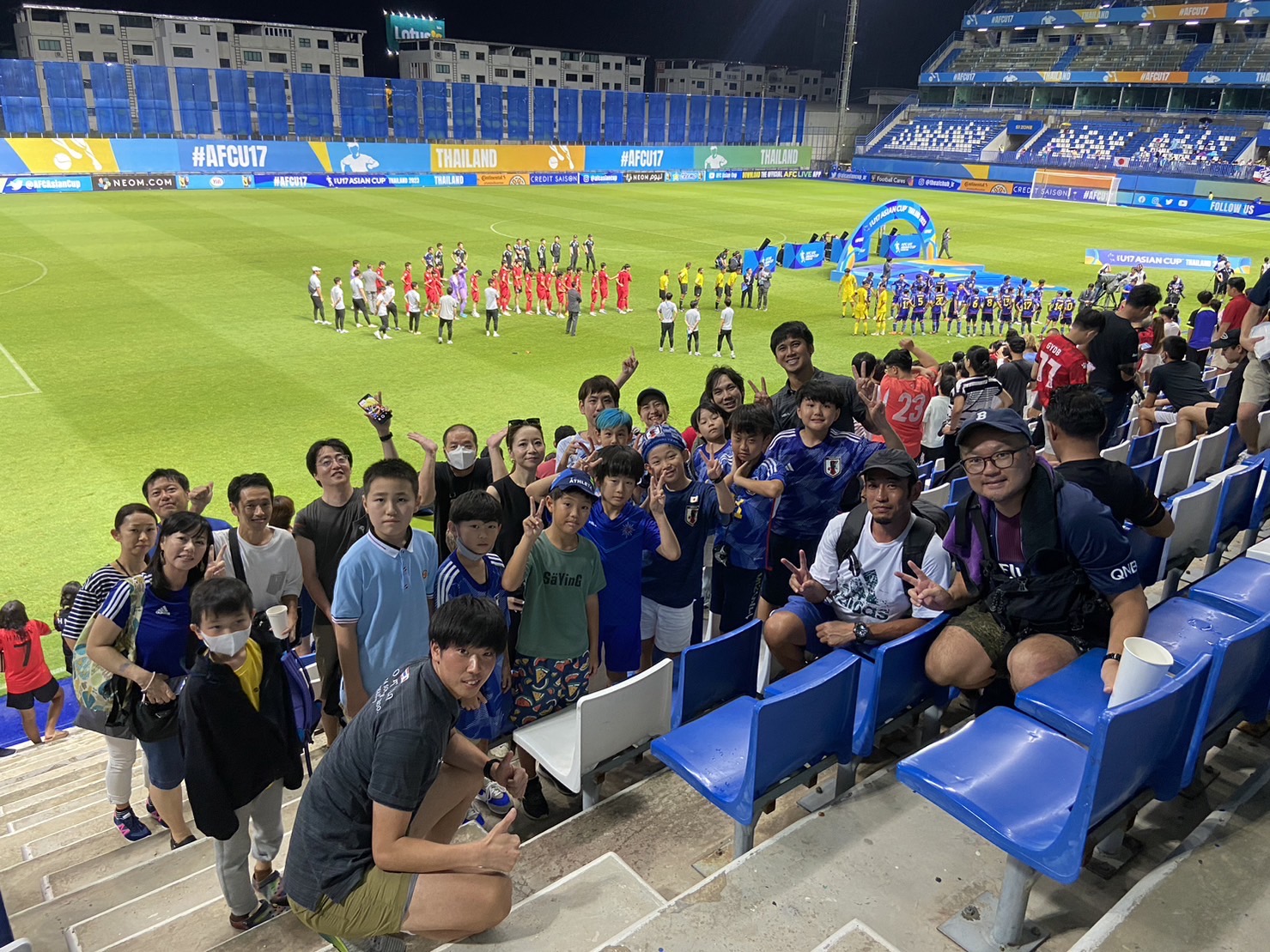 On this day, I will watch soccer live for the first time.
Many students say that
To Japan's national team, which plays proudly and bravely in front of us
I was glued to it.
The result was a 3-0 victory for the main team
We're number one in Asia!
I hope it will be a lot of discoveries and kickbacks
I would like to have opportunities like this regularly!
SOLTILO
FAMILIA SOCCER SCHOOL THAILAND
20 Soi Atthakawee 1, Rama4-Road, Klongton, Klongtoey, Bangkok 10110 Thailand
FREE TRIAL

Free

A warm welcome to the experienced and inexperienced alike, regardless of gender!
Bright and cheerful coaches are waiting for you!